Hi Glamour Dolls! Can you guys believe we are already in February? No lie, February isn't my favorite month, why? Well, because it's usually very long and really cold here in Michigan. It's the month that's in between we are almost close to warmer weather but not quite. It's the anticipation that winter is almost over. However, I do love that we get to celebrate Black History Month. For black history month, I want to do something different today. Instead of sharing myself, I want to share black brands in the fashion and beauty industry that I love. If you are looking for some new black businesses to support check out the listings below. You'll find vegan cosmetics, natural cosmetics, lashes, fashion, and fitness styles.
FOR HER COSMETICS
ForHerCosmetics is founded by a local business owner here in Metro Detroit, name Alyssa Space. Alyssa is a chemist, graduated from Michigan State University. She makes all of her products and the cosmetics are made with natural ingredients. I actually got to meet Alyssa once at an event here literally right before this pandemic. Her products are amazing! ForHerCosmetics delivers great makeup for women all around, and foundations. What's more, as of recently the mission has advanced as things improve, so ForHerCosmetics has been working on expanding the retention of young ladies in STEAM through "Science in Cosmetics". I think that is really amazing and you can learn more about Alyssa and ForHerCosmetics here.
THE LASH PHARMACY®
The Lash Pharmacy® is founded by owner Alexia Gillis. Alexia has a unique marketing strategy that sets her lash business apart from others. Gillis is a pharmacy student and used that as inspiration for her business. High-quality lashes distributed in pink vials. The names of the lashes, affectionately known as Lashscriptions, are derivatives of popular schedule II controlled substances. These lashes have become so popular and perfect for those who have a lash addiction, shop The Lash Pharmacy® to get your fill.
KNC BEAUTY
KNC Beauty is founded by Kirsten Noel Crawley. Check out KNC Beauty for great quality natural skincare products. KNC Beauty carries products like the Supa Scrub which has sunflower oil which has anti-inflammatory and antioxidant properties and is loaded with essential fatty acids and omega-6. Another popular item to check out is the Star Eye Patches.
BLACK GIRL SUNSCREEN
Black Girl Sunscreen is founded by Shontay Lundy. These products were made for melanin women in need of sunscreen. You can also find these products at Target. Black Girl Sunscreen uses NO parabens, or other harmful chemicals while infusing the finest ingredients to shield and moisturize your melanated skin without the dreaded white residue common with most sunscreen.
JACQ'S
JACQ'S is created by Co-founder & CEO Barbara Jaques. JACQ's is 100% vegan if you are looking for vegan skincare products. Jacq's uses only the highest quality natural and organic ingredients in our formulations. They do not use chemical preservatives. Most of the products are made exclusively with naturally stable oils and butters that have a shelf life of a year or longer.
ROSEN SKINCARE
Rosen is founded by owner Jamika Martin. Rosen's skincare products can be found at Target, Nordstrom, and Urban Outfitters. Rosen believes in powerfully natural skincare. These products are great for those in need of a product to treat acne.
PHOLK BEAUTY
Niambi Cacchioli, owner and founder of Jersey City's Pholk Beauty Pholk Beauty makes soul food for your skin. With her experience traveling she uses what she's learned to make skincare that is clean, natural, affordable, and making it easy for you to match skincare products with your personal skin challenges.
PEAR NOVA
Pear Nova is a nail polish company founded by owner Rachel James. Pear Nova is designed in Chicago, made in the USA, cruelty-free, vegan-friendly, and 10 free nail brand celebrating all skin tones.
flaunt body
Cameron Alexis Moore is the founder and creative behind FLAUNT BODY. Flaunt Body is a skincare brand that has clean, vegan ingredients that hydrate and heal skin on all parts of the body. Products are developed for her/him/them. Formulations consider all skin and skin types, including sensitive skin and the complexities of transitioning skin concerns of transgender individuals.
STACKED by Ny
STACKED by Ny, is founded weight loss influencer Nyjua Mallett. STACKED by Ny carries fitness apparels, like leggings and tops, waist bands and more. Nyjua is also a certified personal trainer.
Michelle Sheri Fashion
Michelle Sheri is a couture wardrobe designer of an online boutique selling handcrafted garments. All items are exclusive to the buyer, once custom pieces are sold the item(s) are deleted from the website and no longer available for purchase. sketch various styles, select fabrics, colors, prints, and trims for multiple collections. Michelle designs custom couture for special occasions and ready-to-wear festivities. She designs and maintains the company's website, organizes model fittings, brand ambassadors, and photoshoots for upcoming releases. Also, she creates props and accessories for video shoots and action pictures and manages all social media content. Plan branding events, fashion shows, and appearances/pop-up shops.
Your True Colors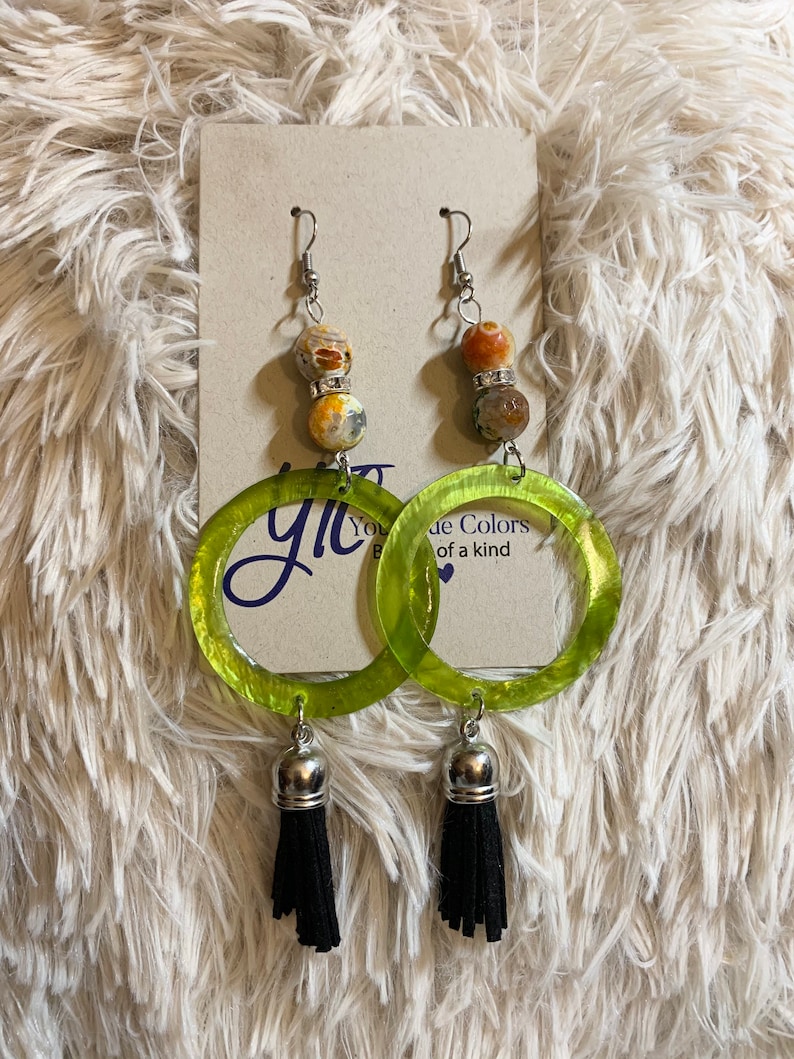 Yout True Colors has hand-crafted bold, edgy, sophisticated, and unique one-of-a-kind pieces. Everything this company offers is completely hand-designed with detail and creativity.
Thanks for stopping by! Remember to subscribe to my blog so you can shop my styles first before they sell out!